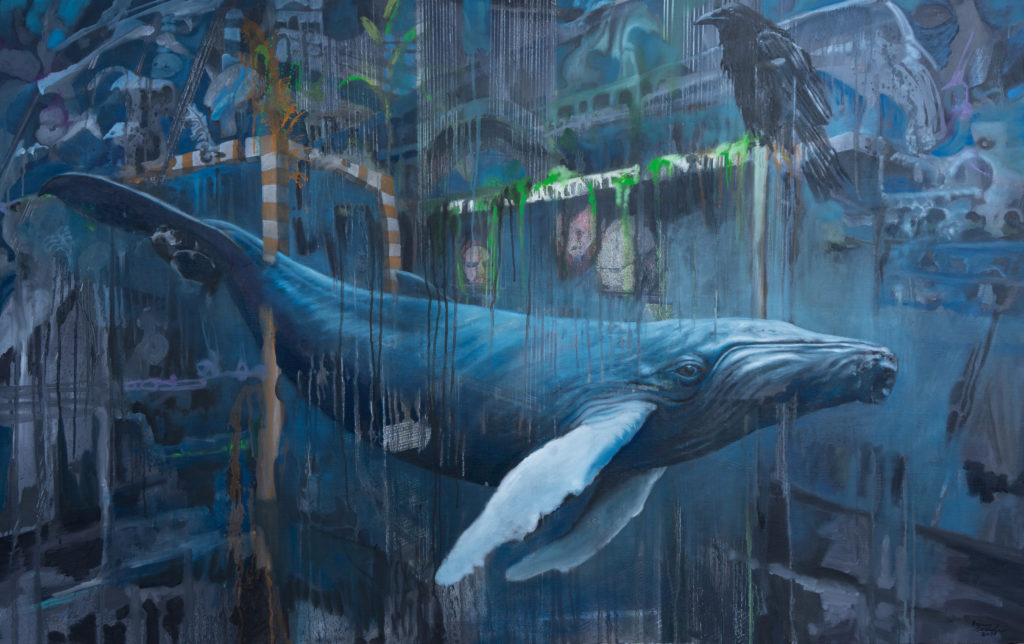 Science is a principle that arises from the natural curiosity to explore its habitat from the logical original reason. Every living being is introduced into the world through the nature of free play. Of course, everything does not have to be experienced every time anew, because the genetic information helps to transmit memories on a purely physical, maybe even atomic or even purely energetic level.
The ability to perceive time in such a way that the past can be remembered in a complex way and the resulting knowledge can be projected into the future raises people to a level of consciousness that sets them apart from other highly developed creatures such as the whale.
Science as we understand it mainly in western style only started to establish itself in the 18th century with the establishment of royal scientific societies.
Science in the sense of its originality would be a system consisting of the knowledge of various specific research areas and should, in my opinion, be combined in a higher knowledge.
However, today more than ever, we are experiencing that these specific paths have produced different languages ​​and that it is urgently necessary for scientists from these different research areas to communicate if one wants to get a look at the bigger picture.
The methodical approach in "Western science" means: what you don't know, you don't know and this "not knowing" is the challenge and is in no way supplemented by any kind of speculation or belief.
But this methodical approach has been known in original yoga for thousands of years, with the difference that the observer was never neglected here. Rather, it is the center and thus a gateway to unity.
Decisive for my picture were two Inuit stories about the raven and the whale. Both beings are understood archetypically in the sense of a myth and are closely interwoven in them.
I see the whale's habitat as the unconscious in us, the raven as the spiritual in itself.
Wissenschaft ist ein Prinzip welches aus der naturgegeben Neugier, aus dem logischen Urgrund seinen Lebensraum zu erkunden, entsteht. Jedes Lebewesen wird über das Wesen des freien Spieles in die Welt eingeführt. Natürlich muß nicht jedesmal aufs Neue alles erfahren werden, denn die genetische Information trägt dazu bei, Erinnerungen auf rein körperlicher, vielleicht sogar atomarer oder überhaupt rein energetischer Ebene weiterzugeben.
Die Fähigkeit Zeit so wahrzunehmen das Vergangenes in einer komplexen Art und Weise erinnert werden kann und daraus resultierende Erkenntnisse in die Zukunft projiziert werden können hebt den Menschen auf eine Bewusstseinsebene, welche ihn von anderen hochentwickelten Lebewesen wie z.B dem Wal nochmals ab.
Wissenschaft wie wir Sie heute hauptsächlich in westlicher Manier verstehen hat erst im 18Jhdt mit der Gründung königlich wissenschaftlicher Gesellschaften angefangen sich zu etablieren.
Wissenschaft im Sinne seiner Ursprünglichkeit wäre ein System, bestehend aus den Erkenntnissen verschiedenster spezifischer Forschungsgebiete und sollten meiner Meinung nach in einer höheren Erkenntnis verbunden werden.
Doch erleben wir heute mehr denn je, das diese spezifischen Wege verschiedene Sprachen hervorgebracht haben und eine Verständigung von Wissenschaftlern aus diesen unterschiedlichen Forschungsgebieten dringend notwendig wird, wenn man einen Blick auf das größere Ganze bekommen will.
Die methodische Vorgehensweise in der "westlichen Wissenschaft" heißt: was man nicht weiß, weiß man nicht und dieses "nicht wissen" ist eben die Herausforderung und wird keinesfalls durch irgendeine Art von Spekulation oder Glauben ergänzt.
Doch diese methodische Vorgehensweise kennt man im ursprünglichen Yoga seit Jahrtausenden, mit dem Unterschied, das hier der Beobachter niemals ausser Acht gelassen wurde. Er ist vielmehr das Zentrum und somit ein Tor zur Einheit.
Ausschlaggebend für mein Bild waren zwei Inuit Geschichten über den Raben und dem Wal. Beide Wesen werden archetypisch im Sinne eines Mythos verstanden und sind darin eng verwoben.
Den Lebensraum des Wals sehe ich darin als das Unbewusste in uns, den Raben als das Geistige an sich.